Back to news menu
Summer Series Part 4: Increased focus on consumer engagement with new initiatives
Posted on in Business News , Cycles News

As your trade association we're here to update you on the latest industry initiatives and key services available to help propel your business forward. Part 4 of the ACT Summer Series looks at just a few of them.
To view the complete 5-part ACT Summer Series click here.

Maybe* - Improve your social media presence, engage your customers and reach new audiences
The ACT's latest partner, Maybe*, provide the tools and training that means you can focus on running your business and using social media as a valued sales assistant.
An engaged audience on social media can do wonders to get people through your door and increase your sales, the challenge is often how to generate, maintain and increase that engagement.
ACT Gold members benefit from 20% discount
ACT Silver members benefit from 10% discount
Over 600 ACT members have already signed up with Maybe* to utilise this social media management tool.

Maybe* social media masterclass
In the live monthly masterclass Maybe* will show you what's working and why for Bike Shops across the UK.
Come and learn how you can follow in their footsteps and ask any social media questions you may have.
Join Maybe* for the masterclass on the first Wednesday of every month at 8pm.
Hubtiger
Hubtiger aims to help bike shops do better business by reducing phone calls to the shop, improving workshop efficiency, increasing revenue and enhancing the customer experience.

The web solution manages everything from online/app bookings, job card scheduling, automated/direct communication, quote approvals and finally pushes the quote through to the Point-of-Sale (Vend, Lightspeed, Xero and others). Hubtiger will also send automated SMS reminders to customers who have not serviced their bike in 6 months.
The ACT are big supporters of the app and believe it could be an excellent solution for many bike shops to easily manage their customer base.
Hubtiger offer a free trial and a month-to-month contract that can be cancelled anytime. Setup is less than an hour if the bike shop has a POS system that can be integrated into and training is just as seamless.
ACT Silver and Gold members benefit from a 15% discount off each product price.
Cytech accredited ACT members benefit from a 20% discount off each product price.

Industry initiatives
Managing the industry-wide initiative, Local Bike Shop Day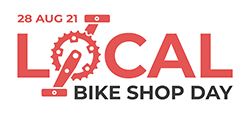 This year's event is already being supported by a record number of cycling organisations including All Party Parliamentary Group for Cycling and Walking (APPGCW), ZyroFisher, BikeBiz, Cycle To Work Day, Cyclescheme, Cycling UK, Cytech, Freewheel, Insync, Love to Ride, Raleigh UK, Sustrans, The Cycle Show, Transport for London, PaceUp, BikeIsBest and V12.
It's not too late to sign up and get involved with the annual event that celebrates IBDs and drives footfall into stores.

Sign up for Local Bike Shop Day
A key supporter of #BikeIsBest
The ACT work closely with #BikeIsBest to help promote cycling and are currently working together to provide quality research to benefit the industry.
Sign up to support #BikeIsBest
Useful links

If you have any other queries please contact us.