Back to news menu
ACT staff member releases music with band
Posted on in Business News , Cycles News
Rebecca, staff member with the ACT has released an EP on the music platform Spotify, with popular local band Thee Derelique.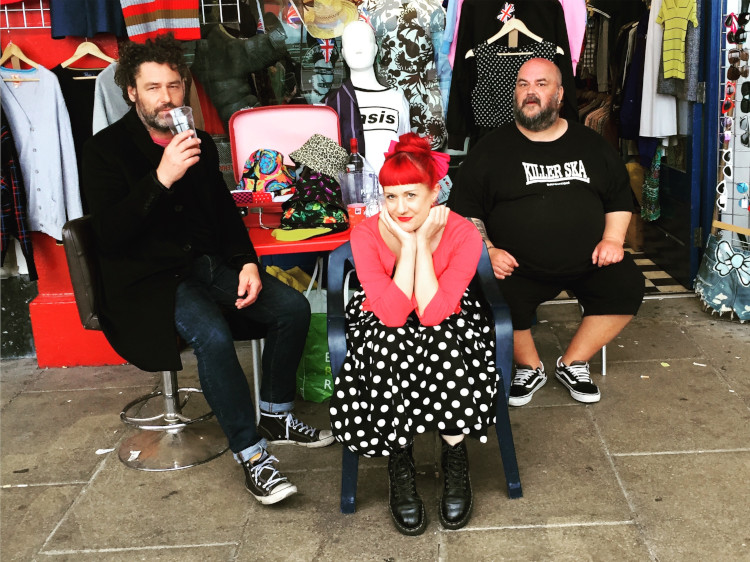 Some of Thee Derelique outside Ian the bass players shop, Brighton Underground
Click here to listen to the EP on Spotify.
The five piece from Brighton have been together for just over a year and have already performed sell out gigs opening for Paul Cook from the Sex Pistols' band The Professionals, as well as 80's legends Spear of Destiny.
The band describe their music as New Wave Garage Punk and is comprised of the songs, See the Light, Happy Now and Feeling inside which inspired the EP's title Don't make any noise.
Thee Derelique performing at The Albert, Brighton - photo credit Peter Coventry
Click here to listen to the EP on Spotify.
Useful links

If you have any other queries please contact us.