Back to news menu
Local Bike Shop Day 2021 prize winners announced
Posted on in Business News , Cycles News
This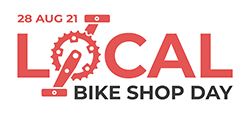 year's Local Bike Shop Day was celebrated by more bike shops, cycling organisations and customers than any previous years.
Many local bike shops promoted their involvement on social media and celebrated the day through events and in-store offers, reporting an increase in footfall on the day as a result.
Store winners

As a special thank you to those shops engaging the most on social media for Local Bike Shop Day, Cyclescheme, part of Blackhawk Network, provided local bike shops with a range of point of sale materials, social media support and competition prizes for stores.
Store winners of £200 in vouchers for a staff night out:
Peak Ascent Cycles

Cycle King (Coventry)

Cheltenham Cycles

Brampton Valley Cycles

Cycle Solutions Uplands
Dan Fox at Brampton Valley Cycles said of his involvement in Local Bike Shop Day:
"Local Bike Shop Day is a great way for the Local Independents to show the local community what their local bike shop has to offer which the internet cannot. Whether this is advising customers on what bike would be the best option for them, to sizing, to advice regarding different components, servicing etc. We are at the forefront of our cycling communities, and it is great to have the publicity provided from the likes of Cyclescheme and the ACT and to win a £200 prize for our shop it is amazing to be recognised for the work we do."

Rozone winner

In honour of Local Bike Shop Day our friends at Rozone also gave away a £1,400 cleaning bundle to one lucky Cyclescheme independent retailer. The winner could choose from either the ROwasher Mobile or ROwasher Static and will receive 6 months worth of cleaning materials too.
The RoZone cleaning bundle went to Andrew from Blue Door Bicycles -Upper Norwood, London.
Andrew is a new business owner, taking over the long-standing local London bike store in September 2019 after it closed.
Customer winners
On the day, Cyclescheme also gave four lucky customers, who visited a participating shop and requested or redeemed a Cycle scheme certificate, the chance to win a £250 cycling gift card.
Customer winners - £250 for a local bike store voucher

J. Stevens
R. Worth
F. Qedwai
P. Mcgrady
M. Crotty
A. Istrate
Get ready for Local Bike Shop Day 2022
With Local Bike Shop Day 2021 being one of the most successful years to date, the event organisers, the Association of Cycle Traders (ACT), will now be aiming for LBSD 2022 to grow further still.
Keep your eyes peeled for the new date for Local Bike Shop Day 2022!
Useful links

If you have any other queries please contact us.