Back to news menu
How are you celebrating Local Bike Shop Day? Find out how The Bicycle Hub plan on driving footfall into store
Posted on in Business News , Cycles News
Local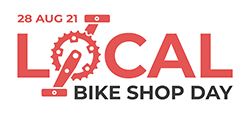 Bike Shop Day is the one day a year when independent bike shops across the UK can come together to celebrate their distinctive culture. It's the day for local bike shops to showcase their passion, knowledge and personalised service they offer to their local communities.

This year's Local Bike Shop Day will be taking place on Saturday 28th August, falling at an ideal time to encourage children to cycle to school and to inspire the nation to continue cycling throughout autumn.
Local bike shops are celebrating the day across the nation by offering their customers special offers and discounts to drive footfall into store.
The Bicycle Hub, based at the Cheltenham Spa Railway Station, is doing an exclusive offer on Local Bike Shop Day where people can bring in their bikes and get a free bike check.
This is where mechanics will check over the bike to see if it needs any work or if the customer already knows there is a problem, they can check it over and point them in the right direction on how they can get it fixed. The hope is it will encourage people to visit the shop.
Steve Short, the owner of The Bicycle Hub, said "We love this initiative and are always up for doing offers and getting more people into local bike shops".
For more info about the offer here.
If you are a local bike shop and would like inspiration as to how you can drive footfall into store on Saturday 28th August, visit our Get Involved page. Pop an email over to info@localbikeshopday.co.uk for a chance to get featured on our social media platforms!
Useful links

If you have any other queries please contact us.